As one of North Cornwall's favourite scaffolding companies, we excel in treating each and every client we work with as a valued individual. Whoever we work with and whatever the scale of the job, from local authorities to housing associations and specialist contractors (and everything in between!), we take pride in every scaffolding project we undertake. We have an extensive range of materials available and can offer flexible solutions to your project's needs, whether it being bespoke scaffold systems or traditional tube and fittings. From house extensions to temporary roofing, birdcage scaffolding and scaffold platform hire in Cornwall, we can do it all. We are proud to work with some of the largest and established names within their sectors and pride ourselves in supporting the delivery of prestigious projects forming strong working relationships.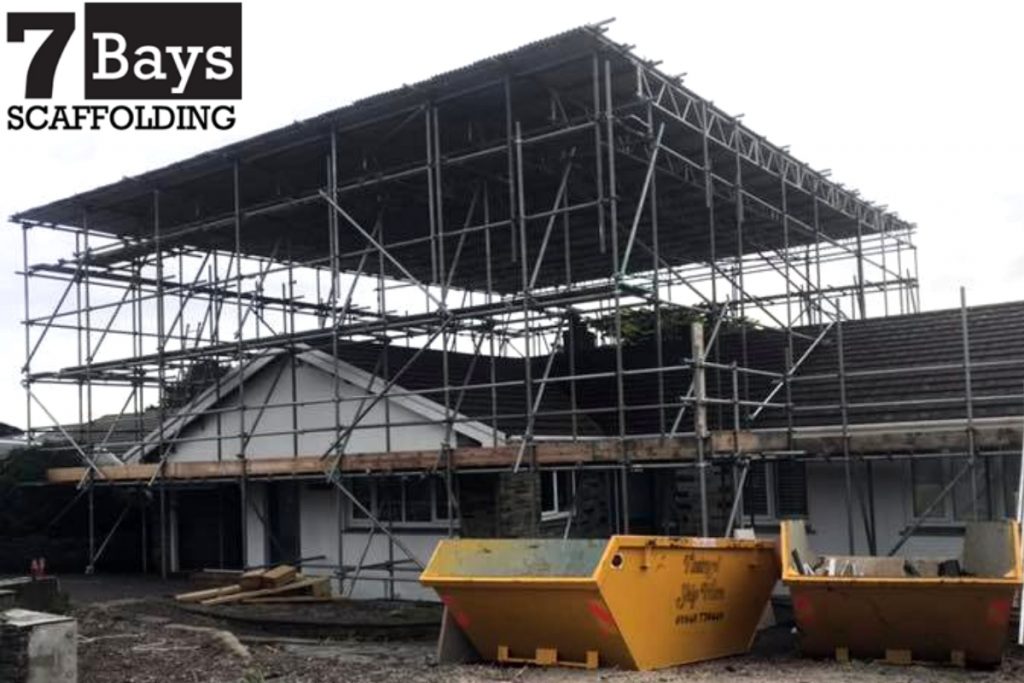 We love the variety of our job and the fact that we can be creating specialist unique scaffold platforms for enormous art installations one minute, and putting up streetworks scaffolding for property renovations the next, but who mainly uses our scaffolding services, and who do we work with most? It's really quite hard to say, but below is a list of organisations who benefit from using a highly experienced scaffolding company like 7 Bays Scaffolding:
Local authorities
Housing associations
Property management companies
Construction firms
Main contractors
Housing developments (residential, new build and refurbishments)
Shop fitting contractors
Specialist contractors – ship repair, aviation, bridge restoration
Historic and listed building restoration
Residential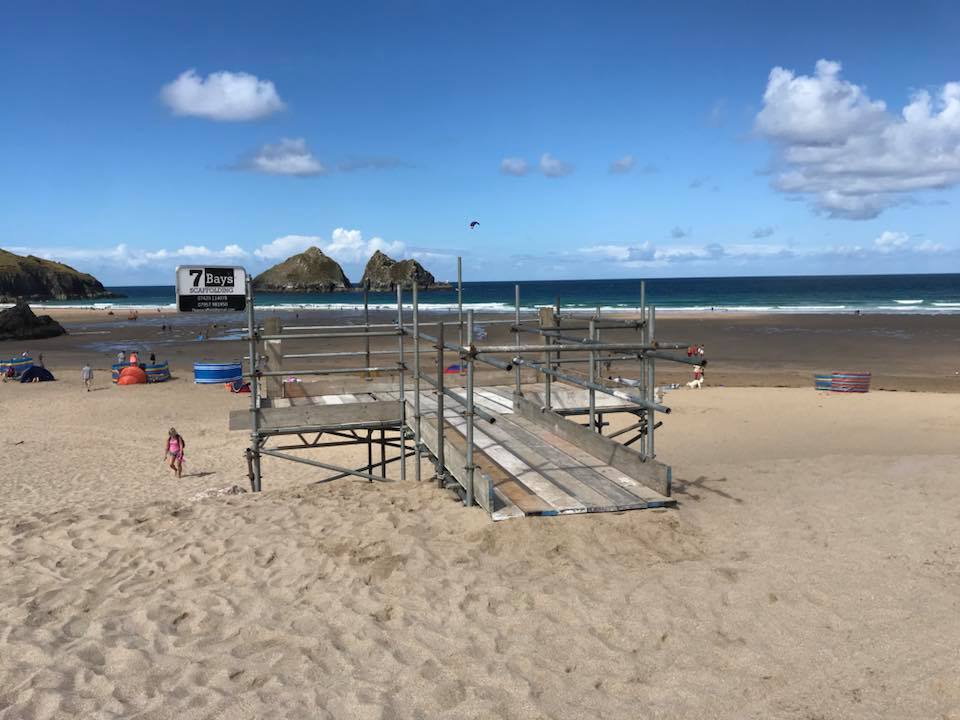 The importance of scaffolding safety can never be underestimated which is why here at 7 Bays  Scaffolding we do everything within our power to ensure that the scaffolding we erect adheres to all health and safety regulations, is soundly built and as safe as can be. We are a H&S Assessment organisation that takes great pride in our professionalism, customer service and efficiency. We offer scaffold inspection services – and Independent Statutory Scaffold inspection and site scaffolding monitoring services are available in accordance with the Work at Height Regulations 2005. Regulation 12 and Schedule 7. The time and effort we put into training our scaffolders and developing health and safety guidelines is shown in our impeccable safety record. Giving our customers complete peace of mind is extremely important. Below is a list of the qualifications and company accreditations our scaffolders in Newquay and Cornwall have gained to ensure our customers get the most high quality service possible.
CISRS Part 1 & 2 – Advanced Scaffolders
CAA Construction Awards Alliance Qualified
CSCS Health and Safety Trained & Certified
City & Guilds – Fully Qualified Level 2 & 3 NVQ
SMAS Worksafe
PASMA – Complete Mobile Access Tower User
SSIP Safety Schemes in Procurement
Scaffold safety starts from the ground up. Only safe work conditions and actions will prevent hazards of working at height. That, and using a scaffolding team in Cornwall who takes health and safety issues extremely seriously. We've been offering scaffolding and access solutions for both commercial and residential projects for over 15 years. If you'd like us to quote you for your next job please get in touch and we'll be only too happy to do the honours. We look forward to hearing from you!