Here at 7 Bays Scaffolding we get tasked with erecting all sorts of unique scaffold projects. From public highway scaffolding to temporary roofs, temporary staircases and everything in between, the day in the life of a scaffolder in Cornwall is often varied and interesting. 
Then sometimes something really unusual comes along…! Nothing quite compares to being asked to construct the scaffolding for an enormous art installation at Cornwall's iconic Eden Project. But this is what we had to do last month and we thought you'd like to see what we did! 
Mount Recyclemore at Cornwall's Eden Project
Mount Recyclemore is made out of 40,000 pieces of electronic waste and depicts seven leaders of the world's most powerful nations. The enormous art installation was originally created for the G7 summit in June and began its life perched on the sand dunes of Carbis Bay. However it was time for the installation to be moved, and Cornwall's Eden Project was to be the next home for this thought-provoking structure.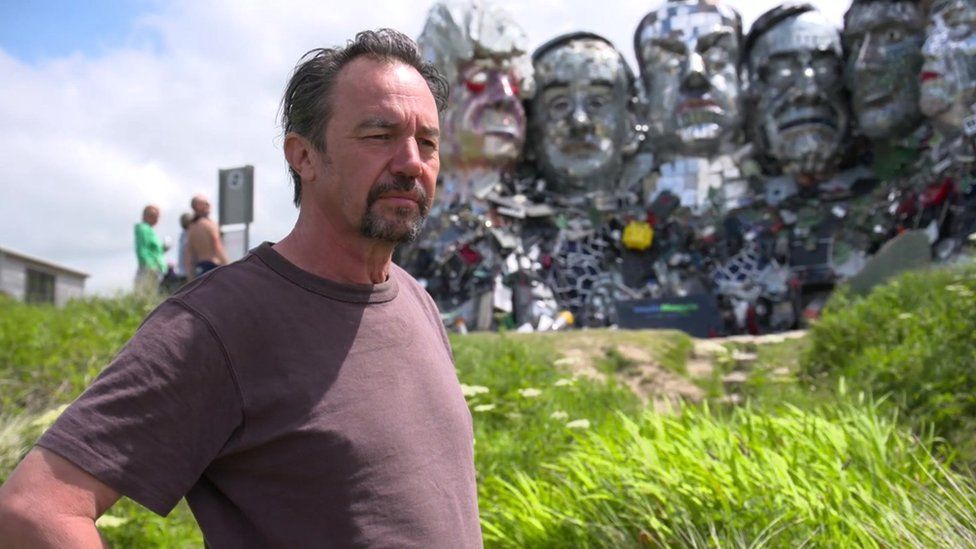 As you can imagine, it was no mean feat designing the scaffolding for such a unique and challenging project, but our team executed it professionally, safely and expertly. So many different aspects need to be considered, such as safe access for the artists, crane access for the heads to be lifted in, how the ground sits underneath the structure, and so much more. We must also be supremely equipped to manage the risk assessment and complications that may arise from building such a unique scaffolding structure, so it is a good job that they chose us as safety is our specialty. We were able to provide adequate public liability and professional indemnity insurance coverage to prevent any problems that may arise from someone being injured.  The importance of scaffolding safety can never be underestimated which is why we do everything within our power to ensure that the scaffolding we erect adheres to all health and safety regulations, is soundly built and as safe as can be. We are a H&S Assessment organisation that takes great pride in our professionalism, customer service and efficiency.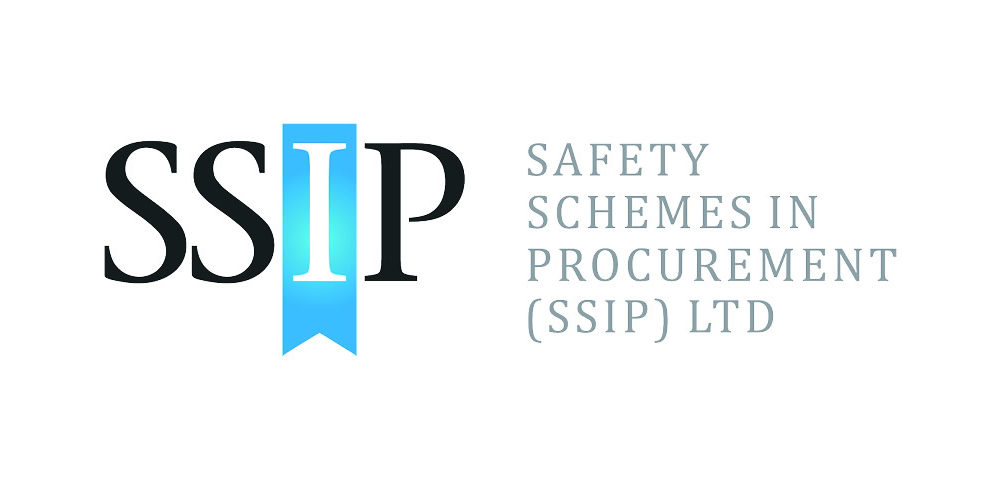 An Unusual Day in the Life of a Scaffolder
The seven leaders depicted in the sculpture are UK Prime Minister Boris Johnson, Japan's Prime Minister Yoshihide Suga, French President Emmanuel Macron, Italy's Prime Minister Mario Draghi, Canadian Prime Minister Justin Trudeau, Germany's Chancellor Angela Merkel and US President Joe Biden.
Each of the seven heads weigh between 80 and 100 kgs and are constructed out of a different type of material; for example, US President Joe Biden's head is made of discarded computer motherboards, whilst German chancellor Angela Merkel has an impressive tangle of hair made of discarded wires, fuses and circuits and the UK's Boris Johnson is made of mobile phone backs.
The enormous art sculpture had to be dismantled piece by piece and taken to Eden Project who will be home to this impressive sculpture for a year and hopefully will encourage people to recommerce and recycle rather than buying new.  Sculptor Joe Rush said he hoped that Mount Recyclemore would highlight the damage caused by the disposal of electronic devices. He said: "It needs to be repairable or made to last longer because the stuff is going into landfill."
Have a watch of this video to learn more about the impressive project:
If you have an unusual scaffold project in Cornwall which needs a dedicated, professional and experienced team of scaffolders then you've come to the right place. Get in touch and let us know your vision and we will make it a reality… We look forward to hearing from you!