Scaffolding services in newquay & Cornwall
Our team focus on providing our customers with a wide range of domestic and commercial scaffolding services for: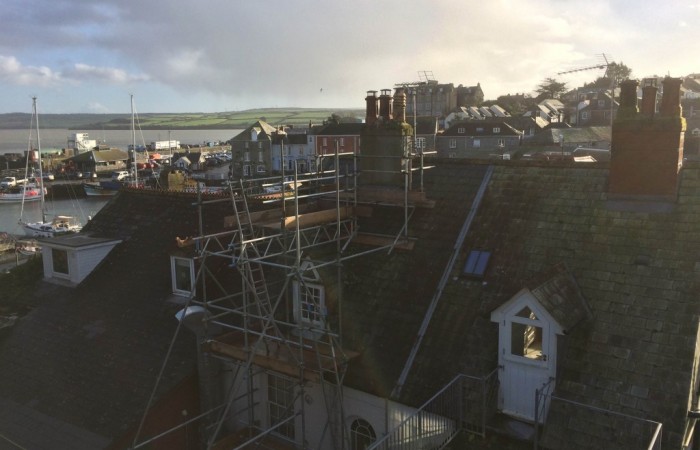 We provide the following scaffolding services in Newquay, Cornwall and throughout the surrounding areas:

Extensions & Building Works
Our scaffolding team can erect scaffolding for all building projects, such as extensions, loft conversions, roofing, painting, etc.

Access Staircases & Handrails
Need access fast? Get in touch with our scaffolders and request your hassle free quote and site visit.

Temporary Roofs
Keep your project completely dry and safe from the harsh Cornish weather using our temporary roof scaffolding services.

High Streets & Public Buildings
We're fully trained and qualified to undertake all aspects of work in public areas, spaces and buildings.

Birdcage Scaffolds
No matter the size of the space, our team can help install bird cage scaffolds to give you protection and full access to your project.

Scaffolding & Platform Hire
If you are looking for scaffolding services in Newquay and Cornwall, we can offer all aspects of scaffolding and platform hire.
Scaffolding services newquay, Cornwall
Click the button below to request a free quote