With the housing market in Cornwall experiencing a meteoric rise over the past  few years, many homeowners are deciding to add to their existing living space through a house extension or a conservatory rather than moving house. We recently explored what your scaffolding rights are when building an extension, and found out how scaffolding for house extension projects can sometimes cause issues if not handled correctly.  Encroaching on someone else's property with scaffolding has been the cause of many neighbourly disputes, often exacerbated by people not fully understanding the correct regulations and laws. When you're looking for scaffolding for extension building projects in Cornwall, it pays to do your homework first so that you don't upset the apple cart before building work on your extension even begins! Using an experienced scaffolder for your extension work is crucial so that you can place your trust in a scaffolding company that knows your rights, the laws and the safety rules to ensure that every base is covered.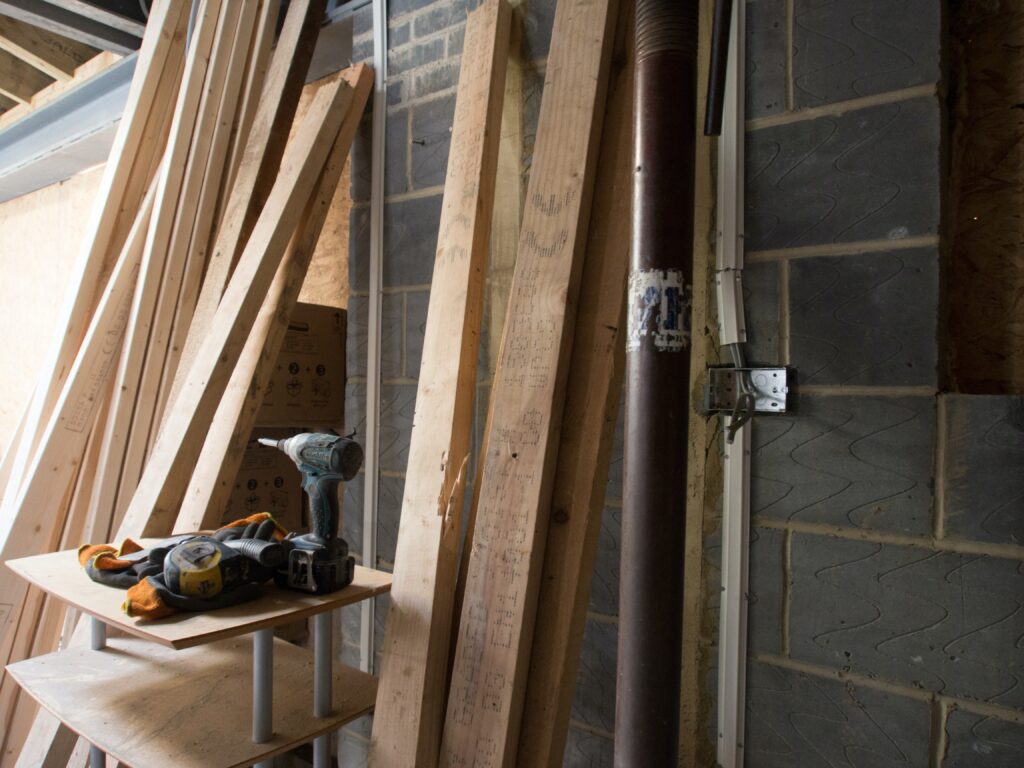 Scaffolding in Cornwall for Extensions
Because working at height can be such dangerous work, it's crucial that you use scaffolding for your extension work so that you mitigate any risks posed from working high up. Scaffolding will provide secure working platforms to allow easy and safe access to different parts of the building as required. Your scaffolders will also be able to tell the builders which type of scaffolding is best on each particular project, and guide them from the very start of the extension project right through to completion.
Types of House Extensions Needing Scaffolding
There are so many reasons why people require scaffolding when doing works on their house:
House Extensions When you build an extension you will need scaffolding in place so that workers have safe access when working at height, and also to protect your family and visitors when they are using the ground below.
Loft Extension Scaffolding If you need scaffolding for your loft extension you'll also require a temporary roof solution to waterproof your project and ensure that no damage is caused in the temperamental Cornish weather.
Single- and Double-Storey Extensions It's not just double-storey extensions which need scaffolding. When you are working at any height, scaffolding is the safest way for accessing the hard-to-reach areas and essential to ensure safety of everyone involved.
Garages If you're adding a garage to your house or converting a garage into a livable room, you will require scaffolding right from the outset to ensure that your property is made as safe as possible.
Things to Consider When Building an Extension
Your builders will need to have full access to the building  for the duration of the project and a good scaffolding structure will provide this. They will also need good access when installing windows and fascias, whilst internal scaffolds may be required to build the internal walls of the house extension. It's also sometimes necessary for edge protection to be supplied when joists and floor areas are being built.
Scaffolding on an extensions also gives ease of transportation when moving build materials (bricks, timber and cement) around the construction site safely and easily. Scaffolding can help you to achieve this via lifts in the scaffold structure as the build progresses.
People often assume that the scaffold requirements on a house extension are very basic, simply because it is a smaller project than a large construction project, but there are a variety of factors to consider which actually need some careful planning and thought. Although these take a little longer to devise at the start, they actually save time throughout the project as everyone knows exactly what kind of structure is needed when.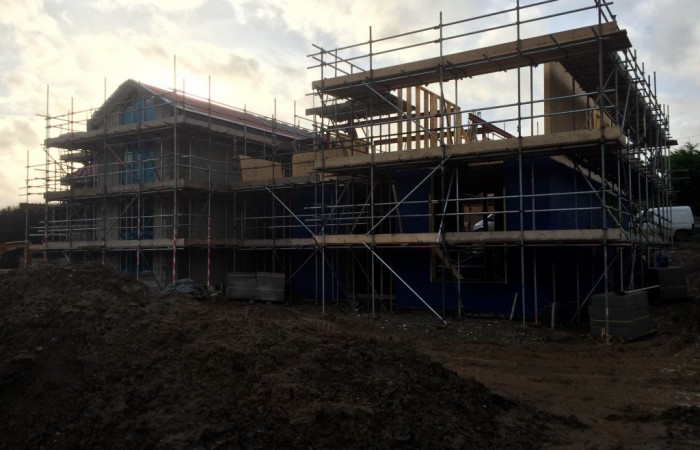 The most important thing to do is to hire a reputable scaffolder who can guide you through the project and help you to mitigate problems before they arise. An experienced scaffolder will be able to work with your builder to ensure that scaffolding regulations are adhered to and that they have adequate liability insurance for example. A reputable scaffolder will also need to hold the relevant licences to erect scaffolding for a house extension and will know how to erect scaffolding that causes as little intrusion and disruption to your neighbours as possible. If your neighbours realise you're using true professionals they're more likely to cooperate with you.
With over 20+ years experience between the 7 Bays Scaffolding team, our fully trained and qualified scaffolders in Cornwall can complete all aspects of domestic and commercial scaffolding services, regardless of the type, size and job specifications put forward. If you have a house extension or renovation project which requires scaffolding, get in touch and let us quote!