For those of you who don't know, Lydford Gorge is the deepest river gorge in the South West and boasts a majestic thundering 30m high waterfall. It's pretty impressive to say the least! This steep-sided river gorge is nestled on the edge of Dartmoor and has been drawing visitors since Victorian times and before. So imagine our trepidation when we were asked to build an enormous 100m+ ramp from the top of the gorge to the river at the bottom to provide access and for transporting all the materials needed to build the new bridge at Lydford Gorge!
With a constantly damp atmosphere, luscious plant growth and shiny black rock faces Lydford Gorge can feel like a prehistoric rainforest and we've never scaffolded in conditions quite like these before…  But, always ready to take on a challenge (!), we readily accepted and began the mighty feat of building an enormous sloped ramp at Lydford Gorge.
The New Bridge at Lydford Gorge
The current paths and facilities at the gorge have been operational since 1969. However, keeping the gorge accessible is a full-time job for the National Trust and the old wooden pedestrian bridge over the river at the bottom had rotted so needs replacing. The constantly damp atmosphere means that structures such as bridges, steps and handrails don't last as long as they might otherwise. Also the semi-ancient woodland grows on steep slopes with thin soils. High winds and heavy rainfall can cause trees to fall and even floods and landslides. Without constant maintenance the gorge would fairly quickly become inaccessible. It's amazing how quickly nature can take over when it has the chance. Just take a look at the 'Devil's Cauldron' viewing platform during a flood…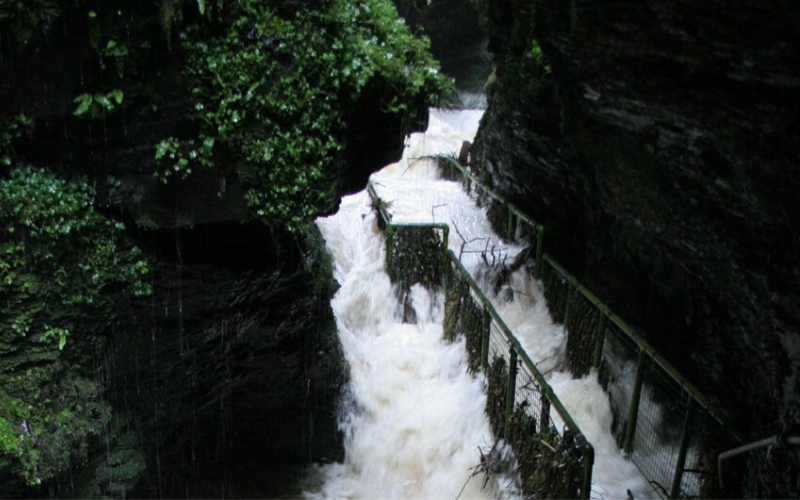 So our scaffolding structure had to be good. And above all it had to be safe, especially in this current wet and treacherous weather we're having. So of course the National Trust chose Cornwall's favourite scaffolders for this potentially difficult and dangerous job!
Building a Temporary Walkway Ramp with Scaffolding
We have of course built temporary walkways and scaffold ramps before, but usually much smaller ones used for access or similar. This one was quite the beast! It was important to design the sloped walkway ramp at Lydford Gorge carefully to (of course) ensure that all Health and Safety requirements are adhered to, but also to ensure that there is absolutely no damage to the landscape and everything is able to be restored to its original state on completion.
We had the bridge independently designed by a scaffold design engineer as it was bespoke to the project. Factors to consider include the weight-bearing aspect because our walkway will have to endure much use as the bridge is built and materials are transported up and down the temporary walkway. It was designed to take a winch with a rolling 1 tonne load. Take a look at the ramp so far…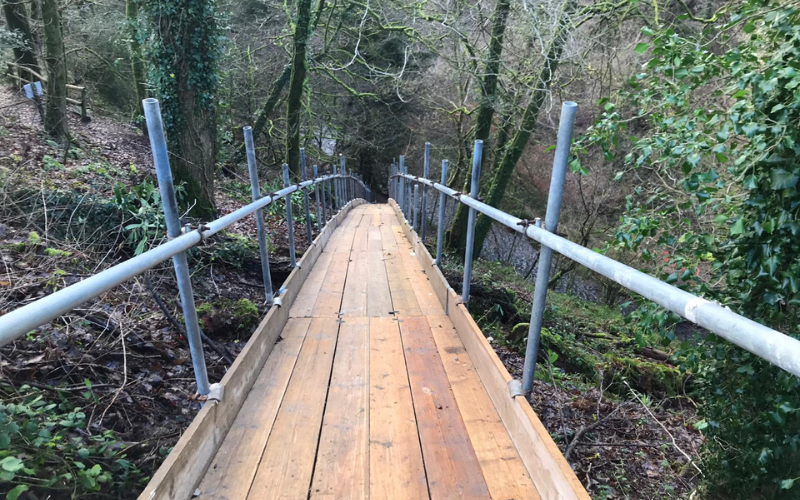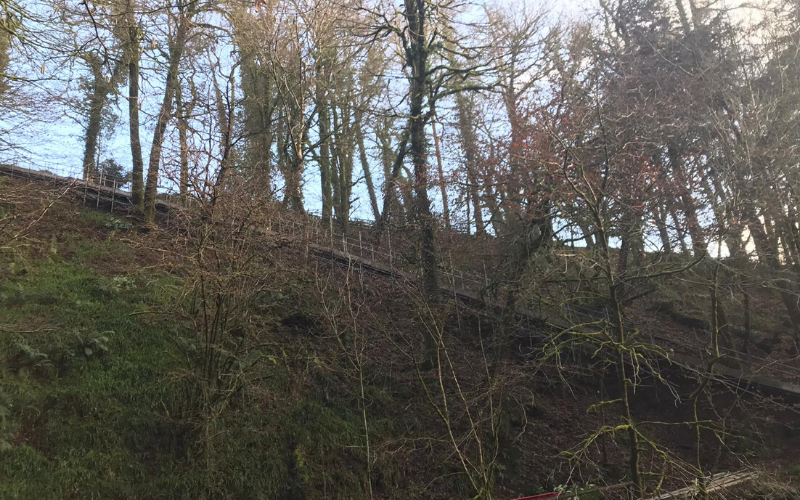 Next we have to build a series of scaffold bridges over the river at the bottom. This will firstly be to enable continued access over the river whilst the main bridge is out of service, and secondly to enable the old bridge to be dismantled and the new bridge installed. Safe and efficient access is crucial for the safety of visitors and so we will be fully embracing this challenge in the new year and can't wait to show you all the results.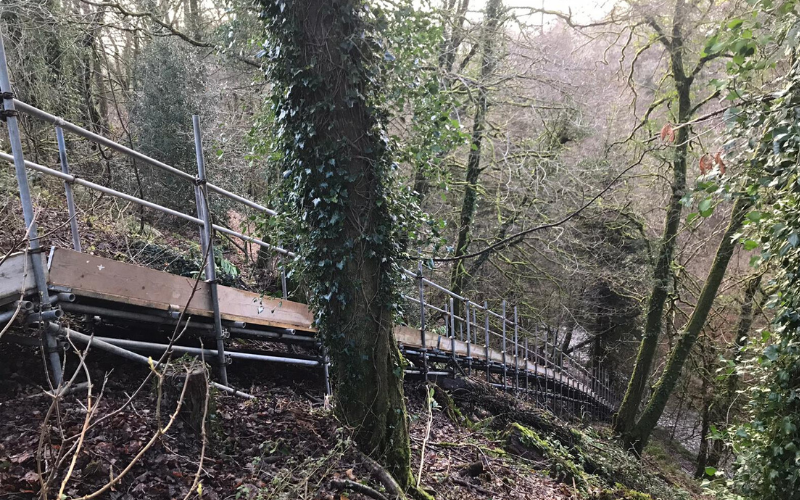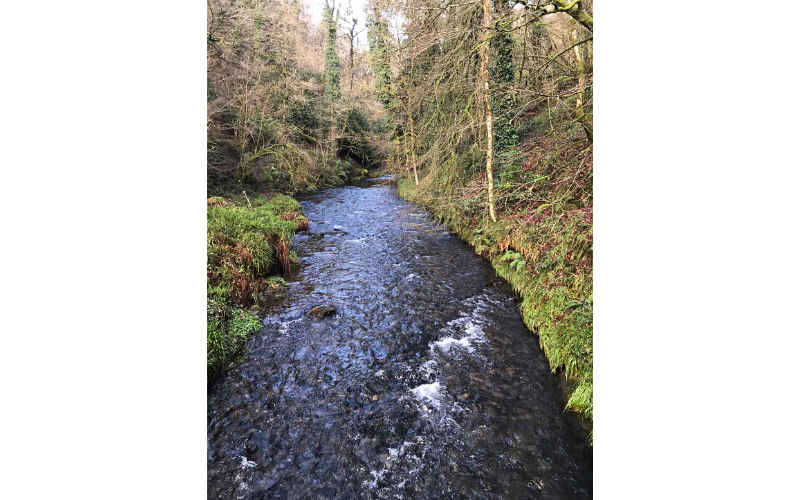 We are so proud to have been chosen to execute this project of the new bridge at Lydford Gorge. The bridge works will begin after Christmas so we will update this blog once we start work on then so that you can see the progress. Until then, have a very Merry Christmas from all of us at 7 Bays Scaffolding! 🙂
FEBRUARY UPDATE
Take a look at the latest images from the Lydford Gorge project we're working on. Treacherous conditions but we're winning!