We recently wrote a blog for you all about your scaffolding rights when planning an extension. This proved quite a conversation starter (!) and raised comments about neighbourly disputes which had been caused by people not fully understanding the correct scaffolding rules. The importance of following scaffolding regulations can never be underestimated which is why here at 7 Bays Scaffolding we do everything within our power to ensure that the scaffolding we erect adheres to all rules and regulations. We thought we'd put together a scaffold checklist guide so that you can make sure you are well-versed when planning scaffolding for your next construction project. 
Your Simple Scaffold Checklist
It takes a professional scaffolder with adequate training and experience to be able to execute this operation safely and efficiently. The Work at Height Regulations 2005 guidelines state when a scaffold isn't assembled to a generally recognised standard configuration, then the scaffold should be designed by a competent person using bespoke calculation to ensure it will have adequate strength, rigidity and stability while it is erected, used and dismantled. This is extremely important and shouldn't be overlooked. 
When you start planning your scaffolding requirements, you should use a scaffold checklist such as the one below to ensure that you aren't missing any crucial components or safety steps. You will need to give this scaffolding checklist to your scaffolder in order that they can be properly informed about every detail of the scaffolding requirements.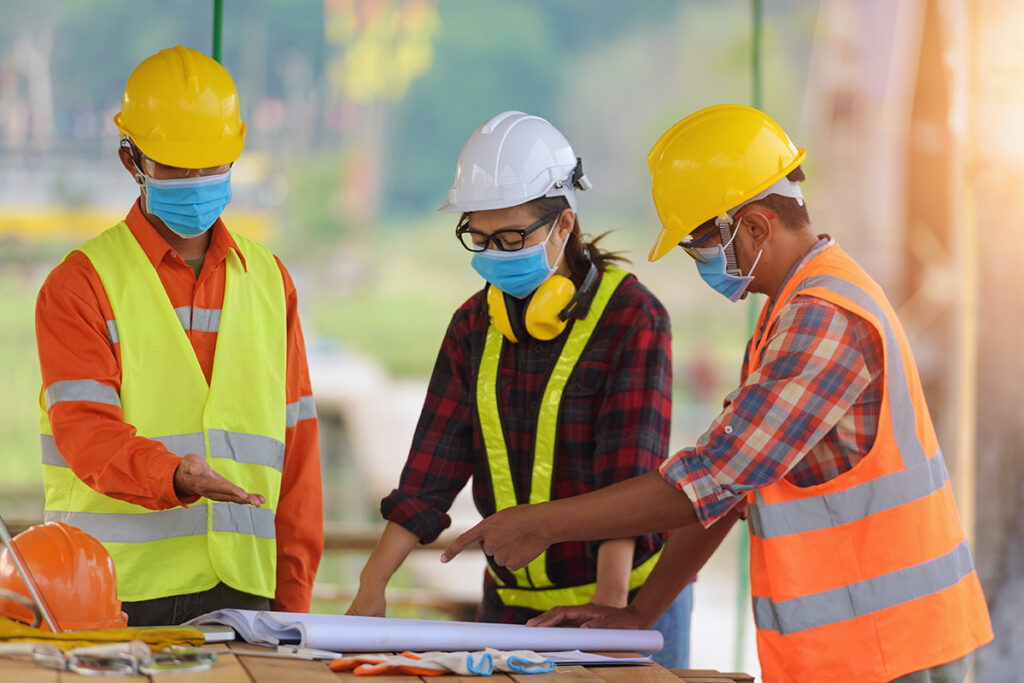 A Scaffolding Checklist Template
Site location (residential/public)

Period of time the scaffold is required to be in place

Intended use for scaffolding 

Height and length and any critical dimensions which may affect the scaffolding structure

Number of boarded lifts required

Maximum working loads to be imposed and maximum number of people using the scaffold at any one time

Type of access onto the scaffold eg staircase, ladder bay, external ladders

Whether there is a requirement for sheeting, netting,

temporary roofs

or brick guards

Any specific requirements or provisions eg

pedestrian walkway

, restriction on tie locations, inclusion/provision for mechanical handling plant (eg hoist)

Nature of the ground conditions or supporting structure

Information on the structure/building the scaffold will be erected against together with any relevant dimensions and drawings

Any restrictions that may affect the erection, alteration or dismantling process
Once we have all of this information we can set about planning the design of your scaffolding. We will be looking at what type of scaffolding will be required, the maximum lengths and lifts required, the arrangement of the platform boarding and the safe working load. We will plan details of additional elements such as beamed bridges, fans, loading bays to ensure that the structure will be sound, safe and fit for purpose.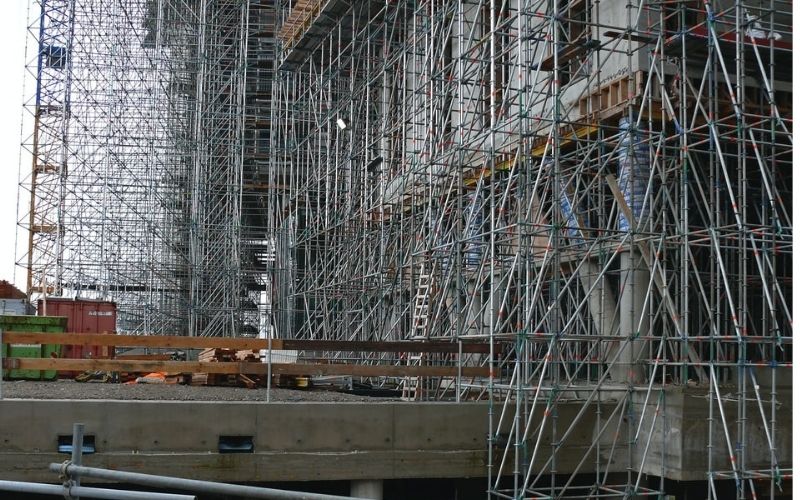 Competence and Supervision of Scaffolding Operatives
Your professional scaffolders should be well-trained and competent in the type of work and complexity of scaffolding they are undertaking. Our team of scaffolders are highly trained and fully proficient in erecting and dismantling all types of scaffolding in Cornwall. Trainee scaffolders should always work under the direct supervision of a trained and competent scaffolder. Here at 7 Bays Scaffolding we take great pride in being one of the few SSIP-certified scaffolders in Cornwall and work closely with our trainees to ensure that they are expertly trained and given the best guidance from our experienced scaffolders. 
After the scaffolding has been erected, a scaffolding inspection must take place. This can be carried out by a trained scaffolding operative and carried out weekly (at least) to ensure the safety and robustness of the structure. A scaffolding checklist for inspections would include the following:
Scaffold Inspection Checklist
(Tick when each is checked and correct)
✔ Ground Conditions
✔ Standards
✔ Ledgers
✔ Transoms
✔ Means of Access
✔ Fall Protection
✔ Loading Bays
✔ Working Platforms
✔ Ties
✔ Bracing
✔ Loading/Damage
✔ Unauthorised Changes
✔ Joints and Couplings
✔ Protection from Vehicles (exclusion zones)
✔ Temporary Works
✔ Protrusions
✔ Lighting/Warning Tapes
✔ Systems/Designs
So there we have it, all the scaffold checklist information you need to ensure that your next scaffolding project runs as smoothly as can be. If you employ a professional scaffolding company in Cornwall like 7 Bays Scaffolding you can be assured of compliance to all rules and guidelines so that you have complete peace of mind. If you want a quote for your next scaffolding please get in touch so you can see how competitive we are. We look forward to hearing from you!