Everything You Need to Know About Becoming a Scaffolder…
In the UK at the moment there is a skills shortage in the construction sector and scaffolding is listed as being in the top 5 for all UK construction skills shortages. School leavers starting out on the ladder (pardon the pun!) and looking for a fulfilling construction career often ask us the question 'how do I become a scaffolder?' Likewise, individuals looking for a change of direction in life and wondering how to start out in the construction industry often ask us how to gain the experience and qualifications required to become a scaffolder. For ease, we thought we'd put together some guidance of how to become a scaffolder in Cornwall so that it is all in the same place and easily accessible. You're welcome!
How Long Does it Take to Become a Scaffolder?
Firstly, it's important to know how long it will take to achieve qualified scaffolder status. To become a fully-qualified scaffolder to an advanced level usually takes about three years. A scaffolding apprenticeship will usually take approximately 18 months to complete, and this will usually take place in a training centre or college. As with anything in life, we advise that you undertake as many of the certifications and training courses as possible in order that you can be the best you can be. The more qualifications you can attain, the better you will be at your job and you will raise yourself above other job applicants competing for similar roles.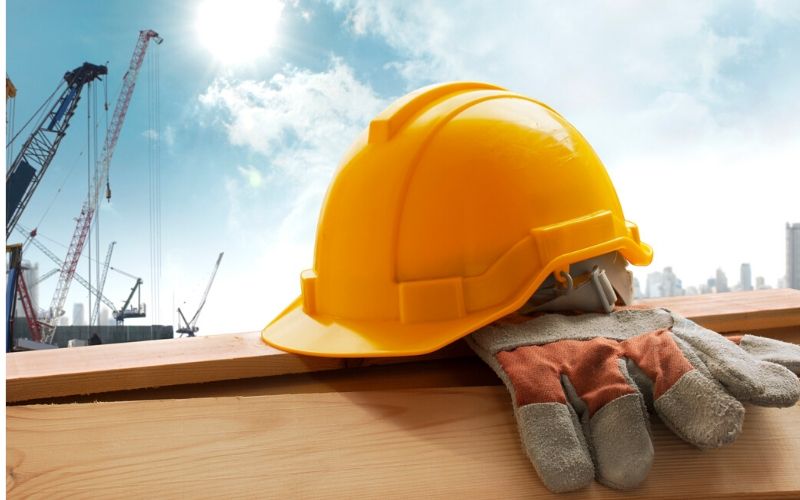 What Skills Do I Need to Become a Scaffolder?
You should take into account your level of physical fitness and stamina before embarking on an apprenticeship in scaffolding. Due to the lifting of heavy items, long days with early starts, and working outdoors in challenging weather, scaffolding is one of the most demanding jobs in construction. Especially in Cornwall where the weather seems to be a little more temperamental than some places! Skills that are useful when considering a career as a scaffolder include:
Ability to work well with your hands
Good attention to detail
A good overall level of fitness
The ability to cope well with working at heights
To be a hard worker with good hand-eye coordination
To have a good knowledge of health and safety issues affecting construction sites
Good written and verbal communication skills
Ability to understand technical drawings and plans
A driving licence
Basic Scaffolder Qualifications
To achieve the basic scaffolder qualification, you will be required to attend a one-day CISRS Operatives Training Scheme (COTS) course. Following six months of practical experience learned 'on the job', more training will be provided. Whether you choose 'tube and fitting' or 'system' scaffolding, you will need to attend a total of two ten-day courses, which are followed by a practical assessment. At this point, your scaffolder trainee card will be issued. This card proves your understanding of how to safely erect and dismantle basic structures.
After this a further six months of practical experience will follow, and you will begin your S/NVQ level 2 where you will be expected to produce a portfolio of the work you have completed. When this has been demonstrated, successfully your final assessment (consisting of a one-day skills test), will be booked. Once all of these criteria have been met, you will be issued with your CISRS tube and fitting or system scaffolder card. This card will be endorsed with the training courses and S/NVQ courses that you have achieved.
Advanced Scaffolder Qualifications
If you have opted to become a tube and fitting scaffolder, you may wish to become an advanced scaffolder. In this case, your training will be followed by a further twelve months of practical experience. Advanced training will then be provided and you will begin your S/NVQ level 3. Then you'll need another six more months of practical experience under your belt, and finally, you'll have a two-day CISRS skills test. Upon successful completion of this, your advanced scaffolder card will be issued. The importance of scaffolding safety can never be underestimated which is why here at 7 Bays  Scaffolding we do everything within our power to ensure that we are as qualified as possible to do an impeccable job. We are a H&S Assessment organisation that takes great pride in our professionalism, customer service and efficiency and are one of the few SSIP-certified scaffolders in Cornwall too.
Eventually, with experience, you could become a scaffolding supervisor. Other career progression opportunities include scaffolding designer or construction manager, or even setting up your own business.
The Pros of Learning How to Become a Scaffolder
Learning on the job is what appeals to many of the scaffolding apprentices we train and they benefit from a combination of training, (which leads to recognised qualifications) and real experience. They become part of a team and are paid a salary while they learn too. We love taking on apprentices in Cornwall and helping them to reach their potential in their chosen career. We recognise that staff are the life blood of the company and your training and competence is of paramount importance. We encourage all staff to adopt a positive attitude towards continuous improvement and are committed to providing the training necessary for our scaffolders to do their job and improve their skills and ability.
The work of a scaffolder  is varied and physical. The perfect antidote to office life! The majority of work undertaken is outside and when you're in beautiful Cornwall, the views from many of the sites we work on are incredible. Scaffolding work is always physical. Unloading and carrying materials and actually putting up and taking down scaffolding is a fantastic way to get or stay fit.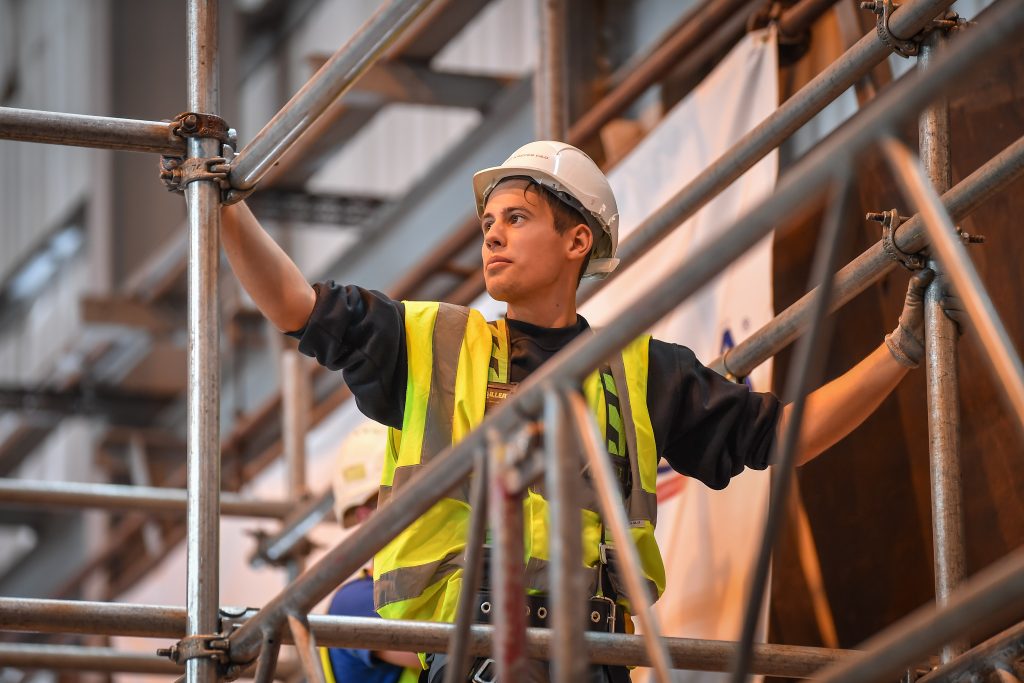 Where Can I Learn How to Become a Scaffolder in Cornwall?
You can attain your Tower Scaffolding PASMA Level 1 qualifications at Camborne College. This scaffolder training course teaches how to safely assemble, dismantle, alter , move and inspect mobile access towers, providing trainee scaffolders with the knowledge and experience to work safely when using mobile tower access equipment. Trainees will learn the relevant legislation, regulations and guidance affecting working at height with mobile towers. You will also cover the PASMA Code of Practice. The course lasts one day and includes an assessment at the end.
Over the years we have developed an excellent reputation for providing stellar scaffolding services on build projects large and small; from our high level of service to our impeccable safety and environmental record, we're known for being the best around.   From time-to-time we need to expand our team of scaffolders so often have scaffolder jobs available so keep a watch on the page for updates.
If you are interested in becoming a trainee scaffolder in Cornwall get in touch as we are always on the look out for new trainees to join our dynamic team. We offer excellent training to ensure that all trainees can reach their full potential. We offer competitive trainee rates and work with a large variety of clients all over Cornwall.
If you think you have what it takes to join 7 Bays Scaffolding please contact info@7baysscaffolding.co.uk and Adam or Luke will be happy to speak to you in more detail. We look forward to hearing from you and helping you on the first rung of the scaffolding career ladder!