Used for accessing hard-to-reach areas and keeping workers safe when working at height, scaffolding is a common sight on construction sites everywhere. We use new scaffold boards to create scaffold structures for commercial and domestic construction scaffold projects all over Cornwall. But have you ever wondered what do we do with these working walkways when they come to the end of their scaffolding career?
Increasing a product's lifecycle is a core principle of a circular economy and we believe that it is crucial to keep finite natural resources out of the waste stream and to make sure products are not wasted when they have plenty of life left. Used scaffold boards have become a popular choice for all manner of projects with DIY enthusiasts using them for cladding, flooring, decking, furniture making and more.
Where Can I Buy Used Scaffold Boards in Cornwall?
We get numerous requests from people who want to reuse our beautifully weathered used scaffold boards, so much so that we have accumulated a bit of a waiting list! We have a regular supply of both new and used scaffold boards in Cornwall – if you want that beautifully weathered old look then you can buy new ones and we'll replace them with old- we find that this works really well and helps keep the cycle of scaffold board life turning!
Reclaimed used scaffold boards are versatile and can look beautifully stylish when used to create something new. From benches and bridges to planters and pergolas, beds in the bedroom or beds for your vegetables… used scaffold boards provide the perfectly characterful material you perhaps hadn't yet considered for your next DIY project. We charge £1 per foot for our old scaffold boards, but if you order large quantities this can be looked at. If replacing with new scaffold boards then it would just be the current rate for a new board.
5 Ingenious Ways to Repurpose Used Scaffold Boards
Here we take a look at some of the ingenious ways this quality wood can be kept out of landfill and how it can enjoy a new lease of life by being upcycled and repurposed. Looking at ways of using used scaffold boards in Cornwall will hopefully provide some inspiration for you and your future DIY projects…
1) Used Scaffold Boards as Shelving
At 220mm wide, reclaimed used scaffold boards make the perfect plank for deep shelving. If greater depth is required you can glue two boards together to make a wider shelf for displaying books, plants, cooking equipment or nick nacks. Whether sanding and varnishing used scaffold boards for a renewed lease of life, or celebrating the old by flaunting the unique markings and grains of a reclaimed scaffold board, using scaffold boards to create shelving is a great cost-effective way of making an interiors statement.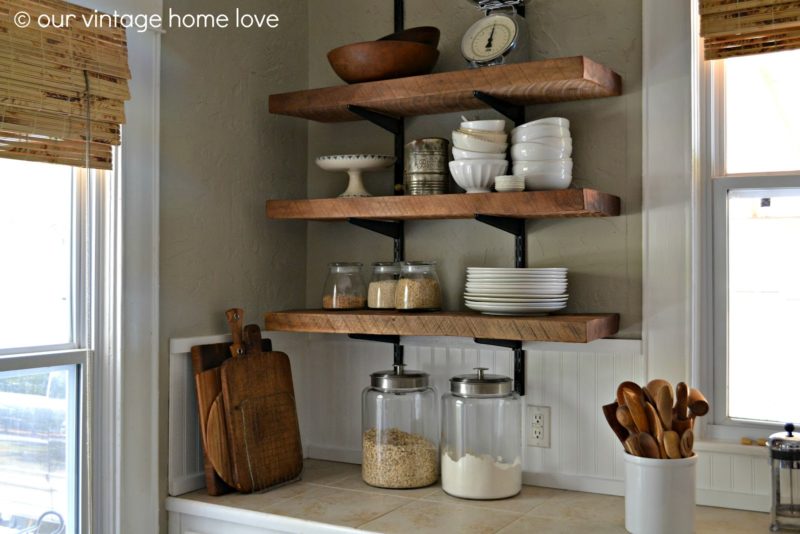 2) Rustic Garden Planters Made of Old Scaffold Planks
Used scaffold boards lend themselves perfectly to all manner of garden projects such as scaffold board decking, planting benches or for creating wooden steps, but we love them when used to create garden planters as we love to see new life sprouting from something old. Rustic scaffold boards can be used to make awesome garden planters, giving you the flexibility and versatility to create the size/dimension to suit you and your garden.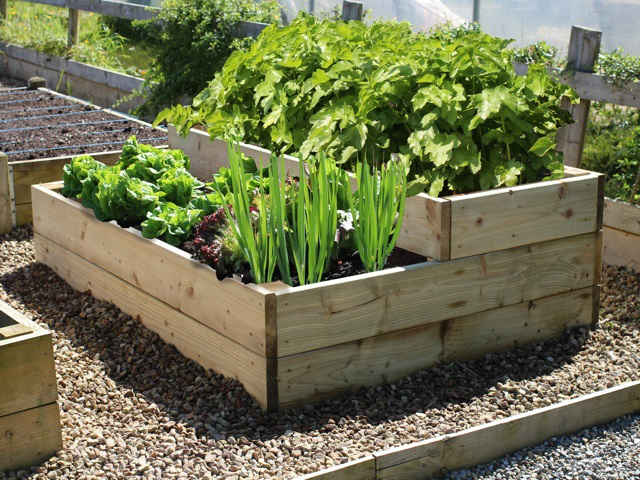 3) Using Old Scaffold Boards to Create Furniture
We erect scaffolding on lots of unique housing projects in Cornwall and love to see the ingenious design ideas being implemented in house renovations. Using old reclaimed scaffold boards to create furniture can be a great way to create an eye-catching furniture design whether for the garden or inside your home itself. Tables and benches are an obvious way of using old scaffold boards, but why not consider getting creative and using reclaimed scaffold wood  to create storage boxes, bathroom cabinets, outdoor sofas, kitchen doors or media display units?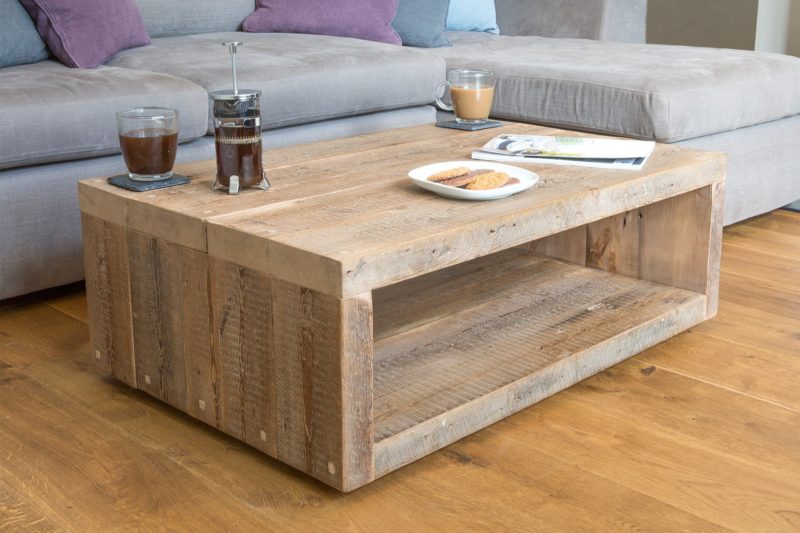 4) Surplus Scaffold Boards Used to Create Worktops
You may not envisage an old scaffold plank as being a good timber to use when creating worktops, but the old wood brings about a wonderful warmth and character you can't achieve with new timber. If you thoroughly sand and treat the old scaffold boards with a good worktop oil then the results can be incredible. One of the benefits of creating your own worktops is that you can make them as deep as you want to, rather than having to use standard sizes. As well as kitchen worktops, aged scaffold planks also make great worktops in campervans, greenhouses and utility rooms. Use your imagination!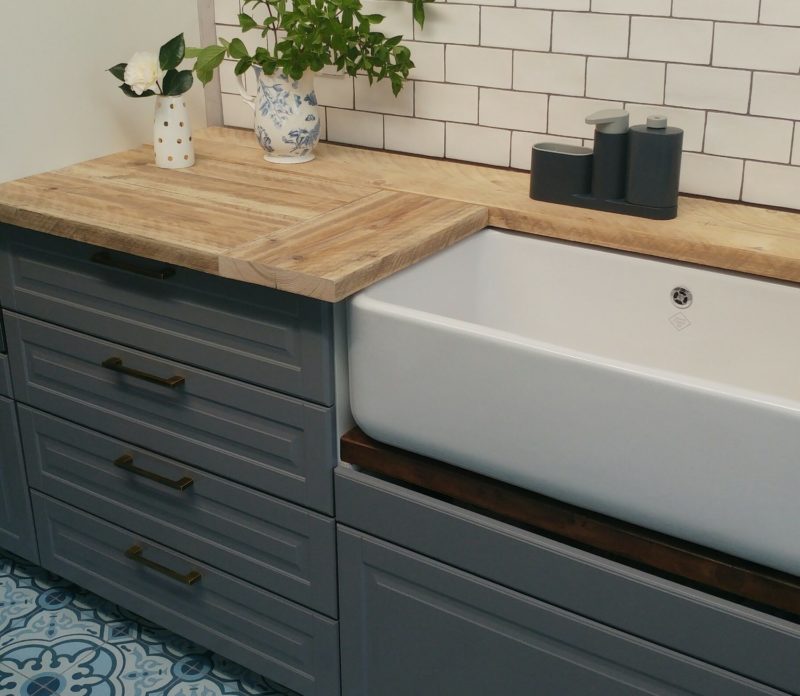 5) Using Scaffold Boards for Cladding or Decking
If you're looking for a unique way of cladding a feature wall in your room, shed or living area then used scaffold boards are a cost-effective and simple solution. We find that lots of people also use our old scaffold boards as decking for their garden – scaffold planks are wider than traditional decking boards and so you will need fewer for your decking project too, result! If you favour a chunky rustic look then used scaffold boards are the timber for you. Take a look at this beautiful example of what can be achieved…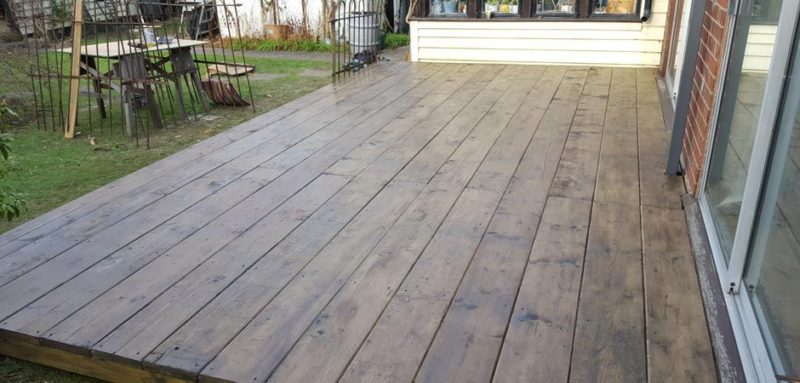 If you're looking for used scaffold boards in Cornwall for your own DIY project then get in touch with us here at 7 Bays Scaffolding. Likewise if you are looking for domestic or commercial scaffolders in Newquay, St. Austell and all throughout the surrounding towns and villages of Cornwall, we'll be more than happy to help provide free quotes and consultation. We are looking forward to hearing from you!