We love living and working here in the most beautiful county in the UK and feel privileged to be the favourite scaffolders in North Cornwall! But a few problems can be associated with living in such a beautiful coastal location. From weather issues to seasonal traffic and all the rest, here we look at the challenges of scaffolding in Cornwall and how we overcome them to give our customers the best service around.
4 Challenges of Providing Scaffolding in Cornwall
1) The Weather
We know only too well that the weather can be tricky to predict here in Cornwall; one minute it's blue skies and sunshine, the next it's blowing a hoolie and the rain is pouring down. One of the challenges of scaffolding in Cornwall is dealing with such random weather changes and never knowing what to expect. We have been in the scaffolding business for many years and have become adept at installing weather-preventative measures such as temporary roofs and anti-slip wooden boards where required. When the weather is cold, wet and windy, risks increase and the need for safety is paramount and so we finely hone and execute our safety measures to ensure that workers (and the public in general) are never put at risk from our scaffolding projects. No matter what the Cornish weather throws at us!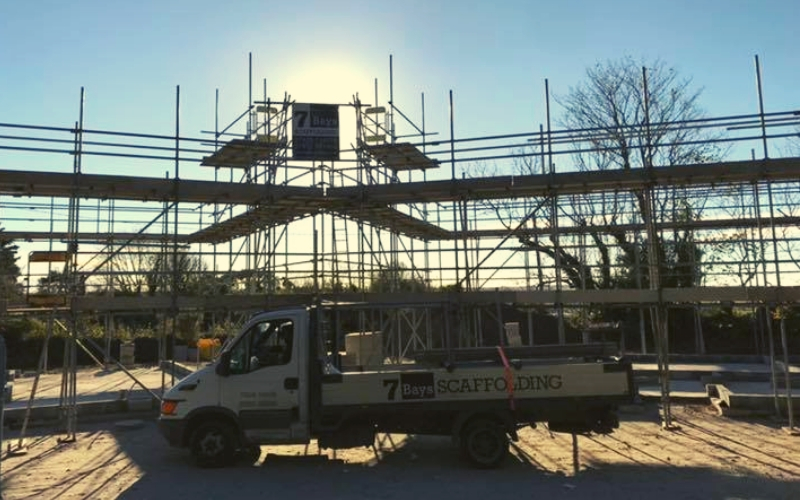 2) Seasonal Peaks and Troughs
The holiday industry is huge in Cornwall; it keeps many businesses afloat and lots of families rely on tourists for their contribution to the local economy. That said, it can become exasperating when trying to book contractors to carry out work and all the carpenters, plumbers and scaffolders in Cornwall seem to be working flat out on getting holiday homes and touring parks guest ready in time for 'the season'! Here at 7 Bays we have a loyal customer base and an excellent (timely!) team of skilled scaffolders who carry out projects in the timescale expected of them. We make sure we are organised and retain a good flow of work throughout the whole year so that there is no sudden rush just before tourist season starts. We keep our customers notified via newsletters so that we are transparent with our upcoming plans. If you'd like to stay notified you can sign up to the newsletter here:
3) Challenging Locations
Cornwall is immersed in natural beauty; from rugged moorland villages to picturesque harbour towns with their tiny winding streets, Cornwall has more than its fair share of beautiful locations. Due to their proximity of the sea, lots of coastal homes can be difficult to access and we've definitely had more than our fair share of challenging locations working as scaffolders in North Cornwall! The iconic Pentonwarra at Trevone is one of the most beautiful locations where we've erected scaffolding. This stunning house is located right on the beach and on a high tide the waves can crash right up to the windows! 7 Bays Scaffolding had the honour of installing scaffolding on this Trevone beach house whilst it was undergoing repairs and we had to overcome several challenges due to the dramatic location. Being well-versed in the challenges of scaffolding in Cornwall we are experts in overcoming difficult access, coastal cliffhangers and tiny side streets- we've done them all!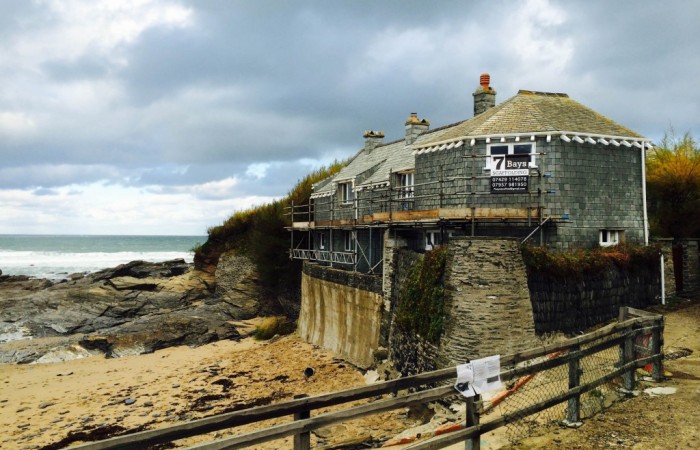 4)  Scaffolding Health & Safety
This isn't really a challenge solely for scaffolders in Cornwall – health and safety is an issue for the scaffolding industry as a whole. However perhaps it's more pertinent for Cornish scaffolding companies to exercise impeccable health and safety practices due to the weather and difficult locations, as mentioned above. The importance of scaffolding safety can never be underestimated which is why here at 7 Bays  Scaffolding we do everything within our power to ensure that the scaffolding we erect adheres to all health and safety regulations, is as soundly built, and as safe as can be. We offer scaffold inspection services –  and Independent Statutory Scaffold inspection and site scaffolding monitoring services are available in accordance with the Work at Height Regulations 2005. Regulation 12 and Schedule 7.The time and effort we put into training our scaffolders and developing health and safety guidelines is shown in our impeccable safety record.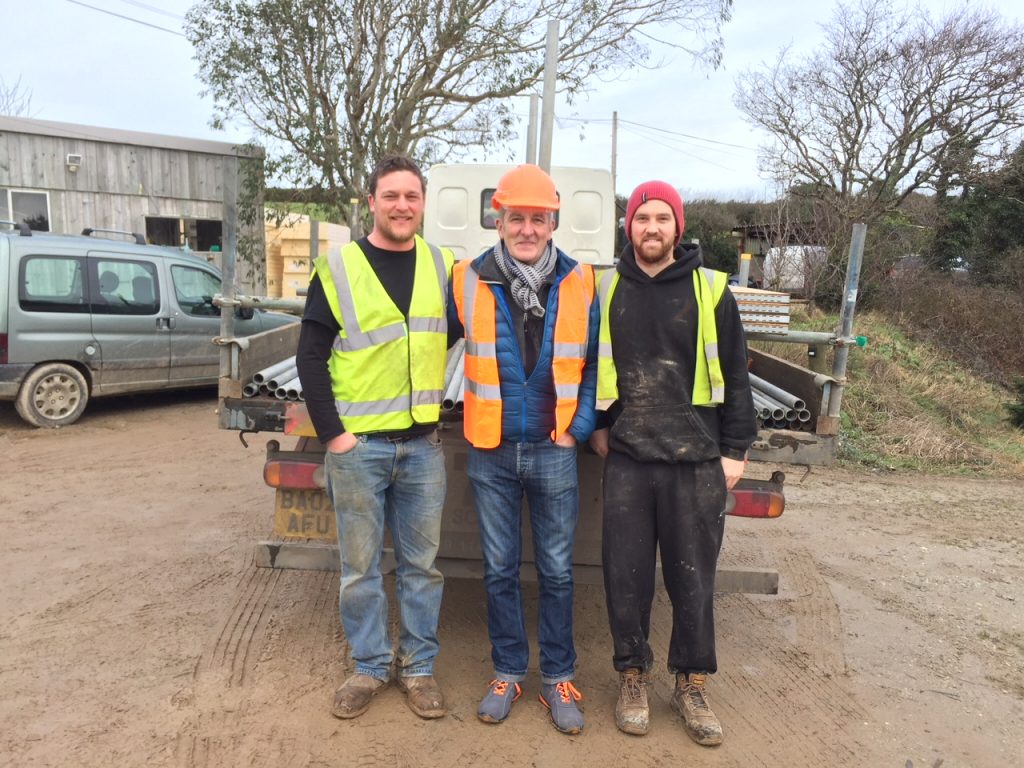 Meeting new challenges in our role as North Cornwall's favourite scaffolding company all adds to the excitement! We've been offering scaffolding and access solutions for both commercial and residential projects for over 15 years and feel that we have encountered most issues as scaffolders in Cornwall. We have become well-practiced a overcoming everything that the Cornish weather and beautiful locations can throw at us!
We've provided scaffolding solutions for historic listed properties (including Truro Cathedral!), erected accessibility structures in tiny harbour towns, erected scaffolding in Padstow lifeboat station, provided scaffolding on new-build construction sites, we provide the structure for Padstow's Christmas lighting, we've made stages for music festivals, and so much more… even an aeroplane!
If you'd like us to quote you for your next job please get in touch and we'll be only too happy to do the honours. We look forward to hearing from you!