Roof repairs don't always need to be done by a professional. Sometimes a broken roof tile or cracked guttering can be fixed simply by any DIY aficionado who has a basic knowledge of DIY. However, accessing any roof can be a tricky business and, if done incorrectly, leaves you at risk of injury. Whilst it isn't illegal to work on domestic roofs and chimneys without scaffolding, health and safety regulation strongly recommends the use of appropriate roof and chimney scaffolding to keep the individual accessing the roof safe at all times. Ladders are sometimes more risky than people would imagine, especially in gusty Cornish weather!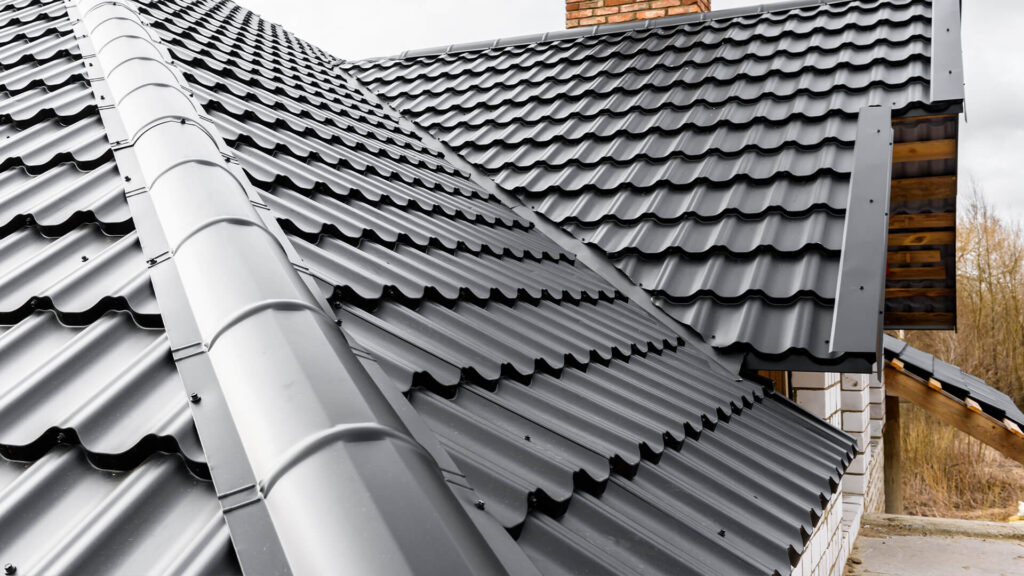 Scaffolding for Roof Repairs
Roofing repairs are crucial to ensuring your entire building remains in a good and stable condition, but before you attempt any roofing repair it is essential that you fully consider your ability to do the job safely. All work on roofs is highly dangerous, even if a job only takes a few minutes. Proper precautions are needed to control the risk.
Everyone involved in managing or carrying out work on roofs should be aware of the following facts:
High Risk

Almost one in five deaths in construction work involve roof work. Some are specialist roofers, but many are just repairing and cleaning roofs.

Main Causes

The main causes of death and injury are falling from roof edges or openings, through fragile roofs and through fragile rooflights.

Equipment and People

Many roofing accidents could be avoided if the most suitable equipment was used and those doing the work were given adequate information, instruction, training and supervision

Consider these following five questions about whether or not you need chimney scaffolding to help you to make the right choices and execute a simple roof repair safely and without incident. 
5 Vital Questions to Ask Before Starting DIY Roof Repairs…
What are the rules?
Health and safety rules will nearly always advise that if you have more than four people working at height then a proper risk assessment needs to be carried out. Usually as a result of a risk assessment, it is deemed that roof scaffolding or chimney scaffolding is the safest and most easily-accessible way of carrying out roof repairs. You can never be too careful and roof scaffolding is easily the safest way to access and work on your roof.
What is the roof surface like?
– Sloping Sloping roofs require roof scaffolding to prevent people or materials falling from the edge. It's also necessary to have edge protection installed to the eaves of any roof and on terraced properties to the rear as well as the front.
– Fragile All roofs should be treated as fragile until a competent person has confirmed they are not. Do not trust a sheeted roof, whatever the material, to hold the weight of a person. If the roof surface is deemed fragile then you will require planking in order to mitigate the risk of falling through the roof. Work on or near fragile roof surfaces requires a combination of stagings, guard rails, fall restraint, fall arrest and safety nets slung beneath and close to the roof.
-Flat Roofs

If you are accessing a flat roof then you will need guardrails and toe boards around the edge to prevent falls.

Am I Working on the Chimney?

If you are working on repairing a chimney stack then you will need to install chimney scaffolding. We offer chimney scaffolding in Cornwall and beyond which allows you to have a horizontal working platform to stand on whilst doing repairs to your chimney stack safely. The full chimney scaffold is fitted over the ridge of your roof and gives you a working platform to stand on (complete with guard rails). It's an ideal working platform to enable you to rebuild or repoint your chimney stack, allowing access to both sides of the chimney stack, if your chimney is positioned in the middle of your roof.

Will There be People Walking/Working Below? Scaffolding is not only designed to keep those working at height safe, but also those on the ground. If there is any risk of tools or materials falling from the roof, then roof scaffolding with an edge fitted around the platform is essential to ensure that risk of injury is minimal.
Am I Experienced Enough? A do-it-yourself roofing repair or installation is cheaper only if you can do it safely and do it right, which will require the correct equipment and a good amount of expertise. Trying to cut corners can lead to putting yourself (and others) at risk. Using professional scaffolders and roofers is the only way to ensure that you get a job done properly, safely and correctly.
As tempting as it is to do a job yourself, or save some money by skipping the scaffolding, you always need to think about the safer option. You can't put a price on your safety! If you decide you need to hire scaffolding for your roof repairs, get in touch and let us quote you for your next DIY roofing job. You'll be glad that you did.